Authorized lyric collection by Edward Ka-Spel, prolific vocal wizard of the Legendary Pink Dots and The Tear Garden.

This illustrated book presents song lyrics selected from more than forty albums of Edward's musical ventures — from 1980 to 2002.

In addition, the book comes with a CD-single featuring an exclusive four-part Ka-Spel creation, "090301," itself illustrated with an original work by New York artist Pieter Schoolwerth.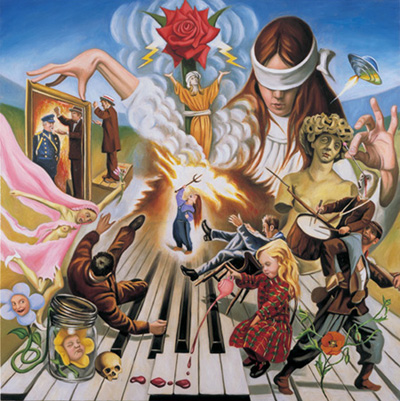 DETAILS
160 pages, printed on high-bulk textured stock, plus black endpages
123 writings (lyrics, stories, and fragments) gleaned from more than 40 different recordings (Table of Contents)
67 black & white illustrations (Medieval and Renaissance etchings, line art, and woodcuts)
Hardback, covered in a fine-quality black cloth cover, with stamping on front and spine
Four-color gloss dustjacket, featuring a stained glass rose window from the Beauvais Cathedral and stylized stained glass saints crafted after Ka-Spel lyric characters: the Captain, the Bride, the Witch, the Soldier, the Lonely Figure, the Nurse, the Politician, the Lovers, Tanith, and Lisa
Special features include lyrics linked with their art; lyrics linked with their page numbers, etc.
Print run: 2300 copies, the first 834 of which were numbered and wrapped in a silver ribbon (numbered copies are available only through this site).
More information about the making of this book — in the form of a conversation.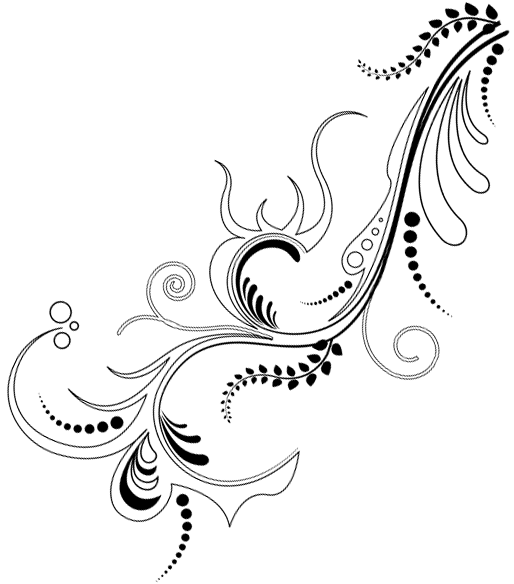 ORDERING INFORMATION
Lyric book and CD-single: $40 U.S. dollars
» plus shipping & handling (and CA state tax within California)
Normally you could BUY NOW, but my Paypal buttons are in transit. For the time being, please email to rapunza[•]loveandloudcolours[•]com the following information:
Contact info: name, address, phone, email
Number of copies requested
Preferred METHOD OF PAYMENT: Paypal.com or Zellepay.com | check | money order
How you heard about Love and Loud Colours.
I'll promptly send you an email regarding next steps (likely with Paypal or Zelle request).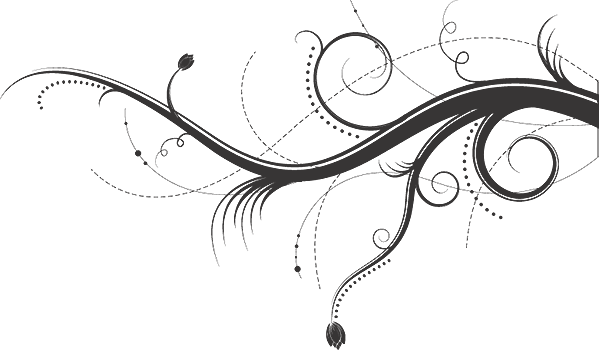 Kirsten Janene-Nelson
de le Tour Saint Rapunza
PO Box 190456
San Francisco, CA 94119-0456
rapunza[•]loveandloudcolours[•]com
PEEK INSIDE
Click on the images below to view sample pages from this book — with audio accompaniment.



PRAISE
» "You've created something in print that is equal to the beauty of his songs or one of his live performances. Most fans of cult bands get a self-published paperback if they're lucky — we get this. Unbelievable."

—Jared Butler
» Additional COMMENTS from fans
» "What Edward Ka-Spel is and does shall forever remain shrouded in mystery. On the surface, Ka-Spel is the lead singer and guiding light behind the Holland-based arcane 'pop' combo Legendary Pink Dots; he also played and lyricized with Skinny Puppy's cEvin Key under the name Tear Garden. Beyond that, however, normal words fail to describe this mans's peculiar charm. Usually inspired by his dreams, this enormously prolific (more than 30 solo releases, and more than 50 with the Dots) artist's uncanny lyrical content — often disturbing, thus deeply emotional — is coupled with music that also feels like the direct outpouring of a very dark, fantastic dream; it's Hieronymus Bosch for the ears — an ambiguously eloquent beast who curls up in your consciousness and refuses to leave — and simply not pop or rock or folk or electronic or anything else that easily comes to mind. Ka-Spel has also had a selection of his lyrics, stories, and fragments published in a gorgeous hardcover book, Love and Loud Colours, which includes a CD-single of chillingly beautiful new obsessions, madnesses, and fantasies."

—John Payne, LA WEEKLY
» "From spiritual journeys to sociopolitical commentary — fairy tale-like allegories to Orwellian-like prophesies — Ka-Spel's lyrics are nothing short of beautiful poetic genius."

—Jonathan Williams, Music Editor,
PRICK Magazine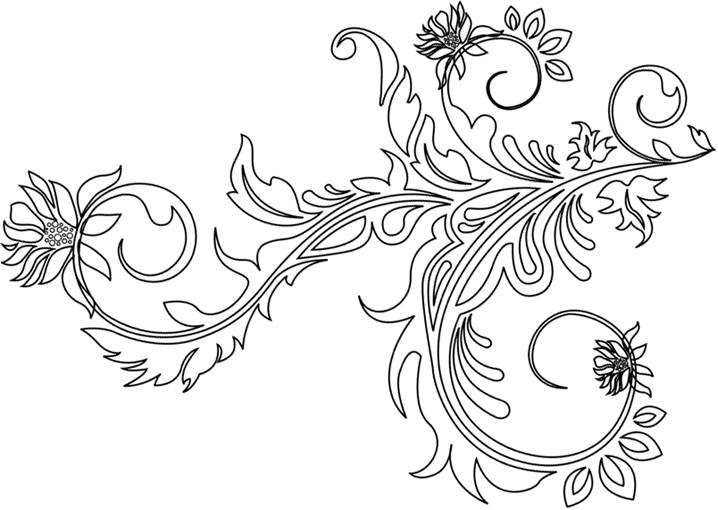 LYRIC ORIGINS
The inspirations behind the lyrics in Love and Loud Colours. (A work in progress; last updated 31 October 2013)
INTERVIEW
I interviewed Edward Ka-Spel in 1991 when the Dots were touring their most recent albums, Crushed Velvet Apocalypse and The Maria Dimension. The interview later aired August 16, 1991, on KZSU Stanford 90.1 FM.

The buttons below link to a few audio snippets of our conversation. As the recording quality is rather poor (especially for the first one), accompanying text is provided for each portion.








The same snippets (noted by asterisks) are included within the transcript of the complete INTERVIEW.
LPD CENTRAAL
Legendary Pink Dot ONLINE CENTRAAL — the official Pink Dot website — provides the latest news, tour information when appropriate, lyrics, images, music downloads, a photo gallery, complete Dots-O-Graphy, and contact information. It is also home to the Cloud-Zero mailing list. All at: LegendaryPinkDots.org. To order musical releases by the Legendary Pink Dots and others, visit their Terminal Kaleidescope and support them directly.
CREDITS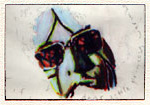 This image depicts Edward in a drawing by Pieter Schoolwerth, who painted the ART for the CD-single of this lyric book. This drawing, a gift to the tiny shining princess, was a study for his painting "Thee 83 Altered States ov Americka: Chapters 3 & 4," which appeared in the ICA Boston GOTHIC exhibit.

Lyrics for this book were compiled mostly from liner notes and from faxes and emails from Edward — with undeniable assistance derived from the transcription efforts of numerous fellow Pink Dot friends, as archived by Alan Ezust and Lars Tängmark. With appreciation and gratitude, especially to Jon Whitney and www.brainwashed.com.

Post-publication thanks to Dot fans who have facilitated the appearance of lyric books at Dot shows: David Hicks, Erik Lanzillotta, Chris McBeth, Vik Pahwa, and Amanda Palmer.

Special thanks to Lisette Sutherland, whose contribution is too immense to catalogue.

And thank you to Jared Butler, who compiled the first printed collection of Ka-Spel lyrics, and who later invited me to share in a CONVERSATION about the making of this book.


This page last updated 31 October 2013.